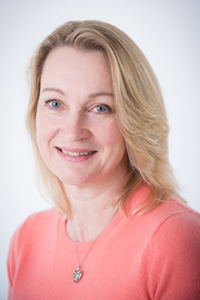 Welcome to Rachael Thomas's website!

Rachael has been an avid reader since she was little, when childhood books were her gateway to other worlds. At the age of nine, she decided she'd be a writer when she grew up and is so happy, she's achieved her childhood dream. As a teenager, she discovered Mills and Boon, and became hooked on romance, borrowing just about every copy from her local library after that writing romance was the natural thing to do.

Many attempts at beginning followed but in 2003, she began in earnest and over the next ten years, wrote thirteen complete manuscripts. The last of which became her debut book A Deal Before the Altar, published by Harlequin/Mills and Boon in 2014. Another fifteen books followed that, and all sixteen of her Harlequin/Mills and Boon titles can be found here.
'Category romance is such fun to write – and read!' Explains Rachael. 'Who can resist a happy ever after?'
Rachael is continuing to write the glamour and high-octane fantasy of category romance. Bringing to life her strong, feisty heroines who bring powerful, billionaire alpha heroes to their knees, exposing a heart they'd locked away. All this set against the backdrop of glamorous, international settings.

Rachael's life in Wales, helping out on the family farm, is a far cry from all the glamour of her category romances. She loves exploring the beauty of Wales, which has inspired her to begin writing more down-to-earth romances playing out in the amazing scenery of Wales.
'The first book is still very much a work in progress, but I'm loving it and look forward to being able to share it with readers.'
Latest News
Out Now!
The Greek's Outrageous Marriage Deal.

A deal to reclaim his wife…
Becomes so much more!

When Athena returns to their marital home in Crete, billionaire Kostas Kyriakou seizes the opportunity to reunite his marriage and have a legitimate heir for the empire he has created from nothing. It's the only deal he's prepared to consider. After all, heady passion and hot desire had never been lacking in their short marriage.

Athena has promised her father, who is again battling illness, that she will return to Athens with her estranged husband. Seeing the man she'd loved so completely, and hearing his outrageous demands to have his child, forces her to face all the pain and heartache of losing her mother as a young girl. Time together, acting out a marriage reunited, brings back all that explosive passion, but can they truly share who they are this time and mend the marriage for real?
Rachael Thomas on Twitter